We Are All… Creators
We live in a world that doesn't recognise us as Creators. It may be easy to create, but a powerful few control how 'works of creation' is valued, and how creators are rewarded. Web 3.0 is the revolution that puts power back where they belong — in the hands of Creators.
Powered by Enjin, we are builders of the Multiverse… a world in which all our work has direct, tangible, tradable value. Where the creator of a magical weapon actually owns it, and can bring it from one metaverse to another. A world in which Creators are free to build.
Blockchain Technology is at the foundation of our vision — creating a system of Trust and Value for us, Creators, and our communities.
Why We Create
Humanity's Quantum Leap
Our experience of being human is powerfully and profoundly shaped by what we create.
Imagine a world without music, art, movies and gameplay. Imagine a life without the rich and immersive experiences that online games, social media, virtual worlds and metaverses have brought.
We now experience all these worlds — as a traveler — having to always return to a physical world that's constrained by resources, the laws of physics and controlling structures.
But we've always suspected that the experience of being human — is on the precipice of a profound evolution. Now we know it's true.
Together
(We are) Citizens of The Multiverse
Just as civilization has created theatres, concert halls, the Olympics and many other cultural pillars — we are now creating a brand new reality of an unconstrained Multiverse.
This is an evolution in humanity, with experiences limited only by our imagination. And our imagination is vast.
As members, as Citizens of this Multiverse, it is no longer a question of "will we participate?" The question is — what role will we play?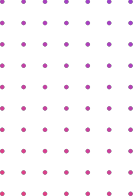 The Mission
Explorers, Builders, Warriors… We Venture Forth
Our mission is to launch moonshots into the vast Multiverse. Just as NASA leads our exploration of space, EnjinStarter is driven by humanity's mission into the 'worlds beyond worlds'… a new reality for everyone, not just a few.
We will, together, bring imagination to life. We will, together, create a world that's unconstrained — our highest expression of creative freedom.