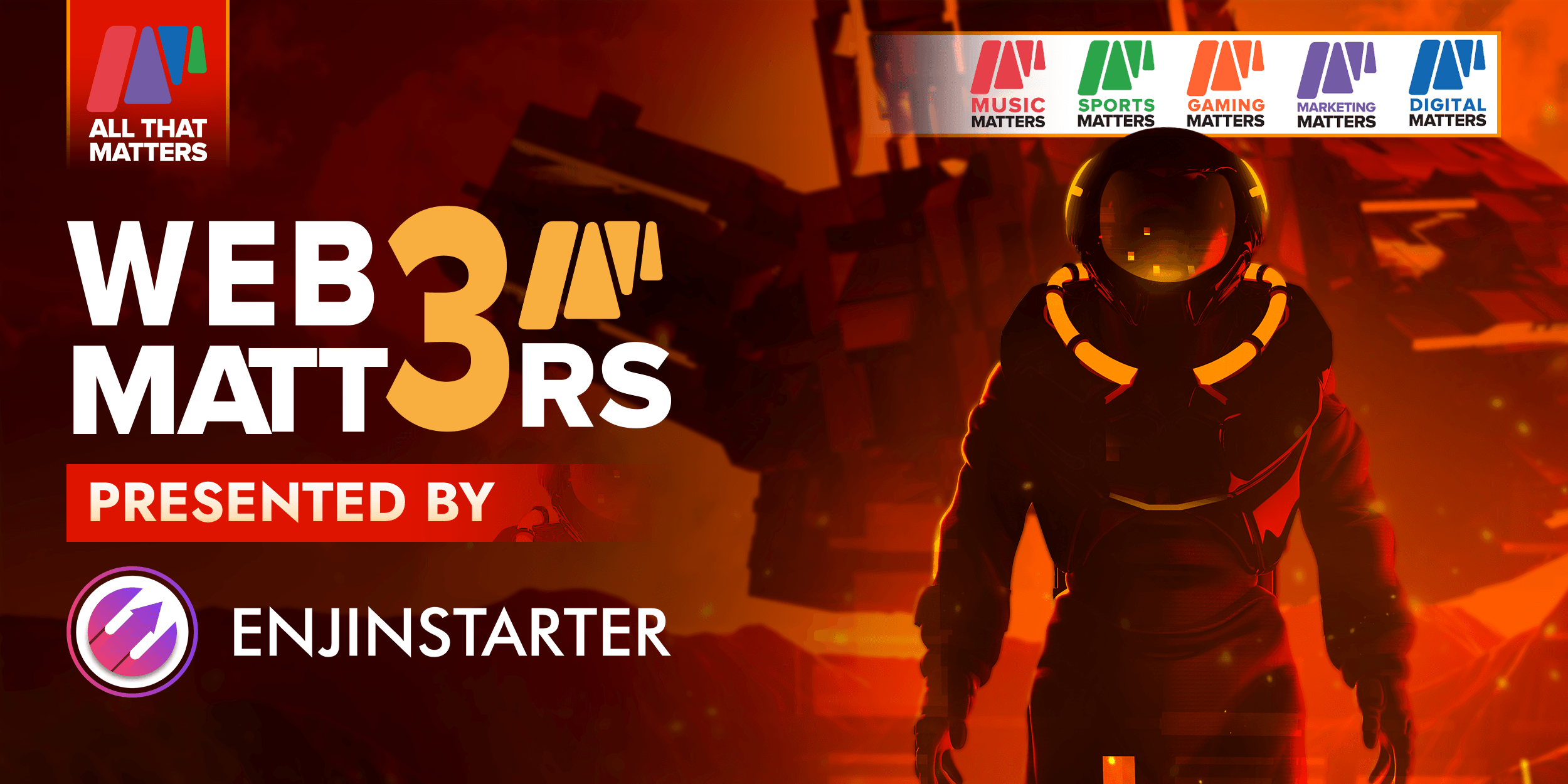 Web3 MATTERS 2022
All That Matters, regarded as Asia's premier sports and entertainment industry conference, continues to bring together the most important figures in the world of entertainment from the fields of music, sports, gaming, and digital marketing.

Following the success of NFT SEA in NYC , get ready for Web3 Matters, the first of its kind gathering in Singapore this Sept 2022. Presented by top-tier blockchain launchpad Enjinstarter, join leadership figures from top industry names and the next generation of business leaders in the web3 ecosystem.
Use the following codes for exclusive ENJINSTARTER rates:
10% discount from Conf Pass (No F&B) ENJINCONF
10% discount from VIP Pass ENJINVIP
Past Events
COINFEST ASIA, BALI
24-25 Aug 2022
Title Sponsors
The First and Biggest Crypto Festival in Asia. Coinfest Asia is the premier industry event that focuses on the crypto ecosystem in Indonesia and Asia. Coinfest Asia is not consumer/retail investor oriented.
Enjinstarter's flagship event
NFT SEA
What is NFT SEA
NFT SEA is an event experience uniquely curated for Web3 founders, creators, investors and industry professionals in gaming, entertainment and lifestyle looking to collaborate and connect in Southeast Asia.

NFT SEA launched successfully in June, at it's genesis event during NFT NYC 2022, with over 400 people turning up for our VIP Panel featuring legendary American former NBA basketball player and two time All Star player, Baron Davis and crypto influencer, Soby, (known for introducing NFTs to former Boxing champion Mike Tyson). Here are some highlights from our trip to NFT NYC
Sign Up
For early access and updates on the event happening really soon